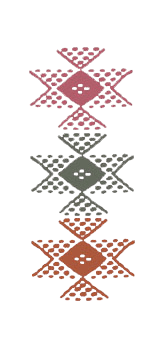 Kavi spells pure poetry. It sings memoirs of life's journeys and passion of being lost in nature. It's a tribute to the vast open spaces awaiting us outside of the cities and their invigorating energy and freedom as spring sets in. Bring nature indoors with Kavi.
Kavi is made up of typical elements- natural materials, harmonious color palettes, folklore details and traditional craftsmanship techniques.
The collection oscillates between loud and quiet, strong and delicate, subtle and striking.
The soft yet happy colors are achieved using a combination of natural dyes- harda, indigo, alizarin and greens obtained from barks
of local trees.
Whether influenced by a close cooperation with artisan communities across India, and the wish to preserve traditional craftsmanship techniques or inspired by the uniqueness of nature, Kavi very much conveys the desire for simplicity, purity, relaxation, comfort and artisanal luxury.
Kavi is perfect for those who believe in eco-friendly living. Being handcrafted and naturally dyed, it has a smaller carbon footprint.
The lines and styling is contemporary and edgy, making this collection the perfect example
of fusion.
​
Pure, comfy, handcrafted and natural, Kavi is paradise painted in blush.
​
​
​
​