PLANT A TREE: LEAF NATURE IN AWE
Design Isle believes in giving back.
We are inclined to use natural products and traditional practices of production that are sustainable and easy on the environment. But this is not enough.
​
Design Isle and its partners contribute to tree planting in Leh & Uttarakhand region. The proceeds from each sale go towards rebuilding the damaged flora that has been already affected.
Joining hands with

Sankalp Taru

, we have been working towards this goal of giving in proportion to consumption.
Design Isle has been associated with this important cause, from it's inception.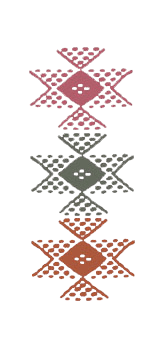 SankalpTaru

has hosted Design Isle's mission to engage peacefully with nature on its exclusive platform.
Their portal makes it easy for us and our clients from the world over to participate in tree plantation through their purchases and donations, to help Design Isle create its own forest.
​
The trees planted are geotagged and their progress can be tracked remotely.
​
Keeping in touch with the trees we have planted is a fruitful exercise - and the farmers often send across small tokens of prosperity.
​
​
Our patrons can also donate to the reforestation mission directly through our link.
​